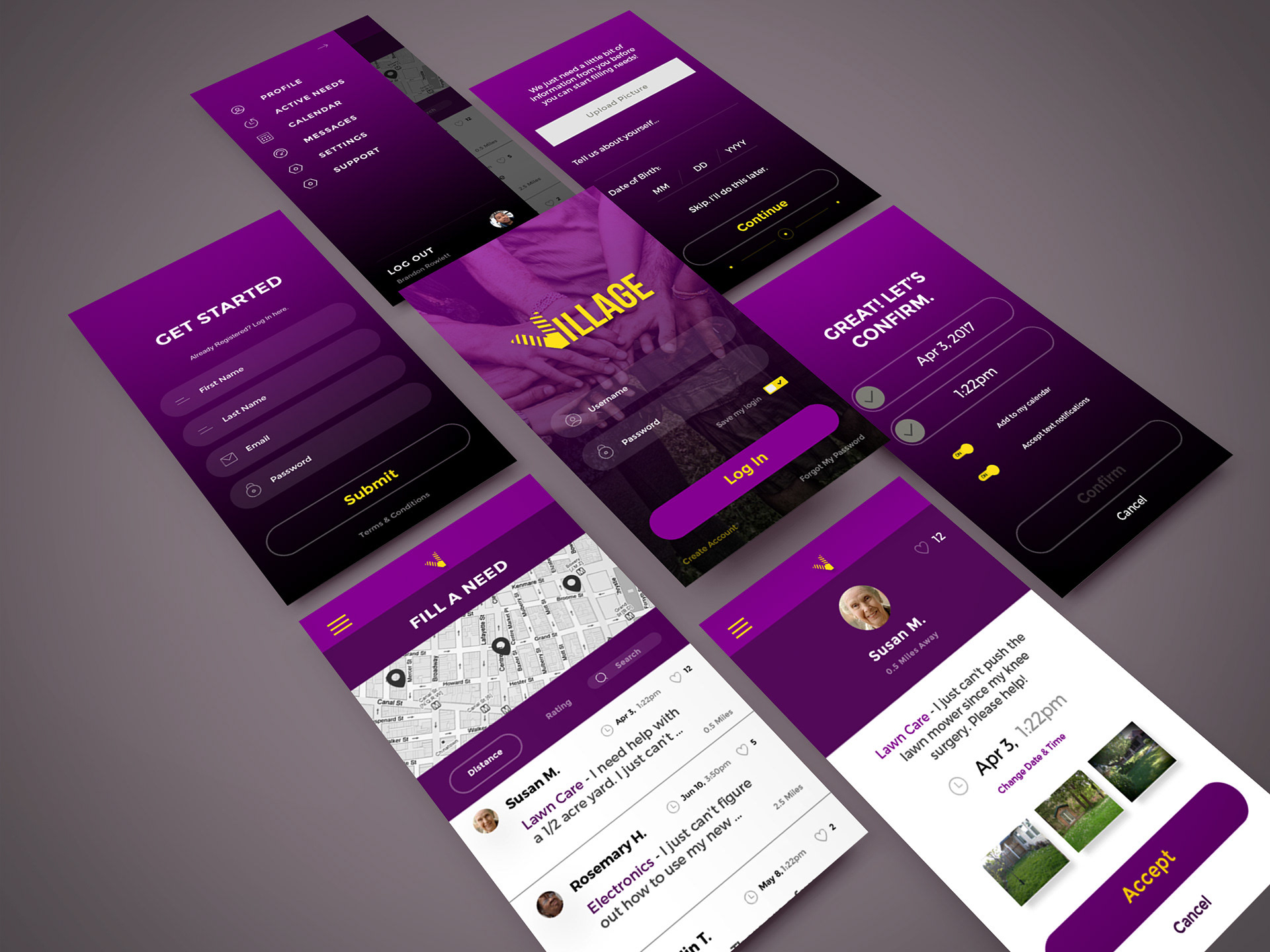 Mobile App for Volunteers
The Village app pairs volunteers with senior citizens who need help with everyday tasks. Village was created to help independent seniors remain in their homes longer by allowing them to receive help with everyday tasks from willing volunteers. Volunteers can assist seniors locally by searching for needs in the area or by zip code. Seniors select which needs they have in just a few easy steps and broadcast them out to the volunteer network. Volunteers can then visit the "Village" to fill those needs. Once the volunteer confirms a date and time to fill those needs, the senior is notified.
Personas & Empathy Mapping
Qualitative research methods were utilized to discover more about the Village App's end users. Observational note-taking, surveys, questionnaires, and ethnographic interviews formed the basis for the development of the three main personas below. Research centered around people who were already more likely to use social media platforms and  mobile devices. Forty eight participants took the online surveys. I also conducted face-to-face interviews with seniors and potential volunteers. I used surveys with conditional formatting to segment research participants into two age categories. Empathy maps were generated to capture the perspective of the different users, and to understand each user's situation as it relates to their end goals.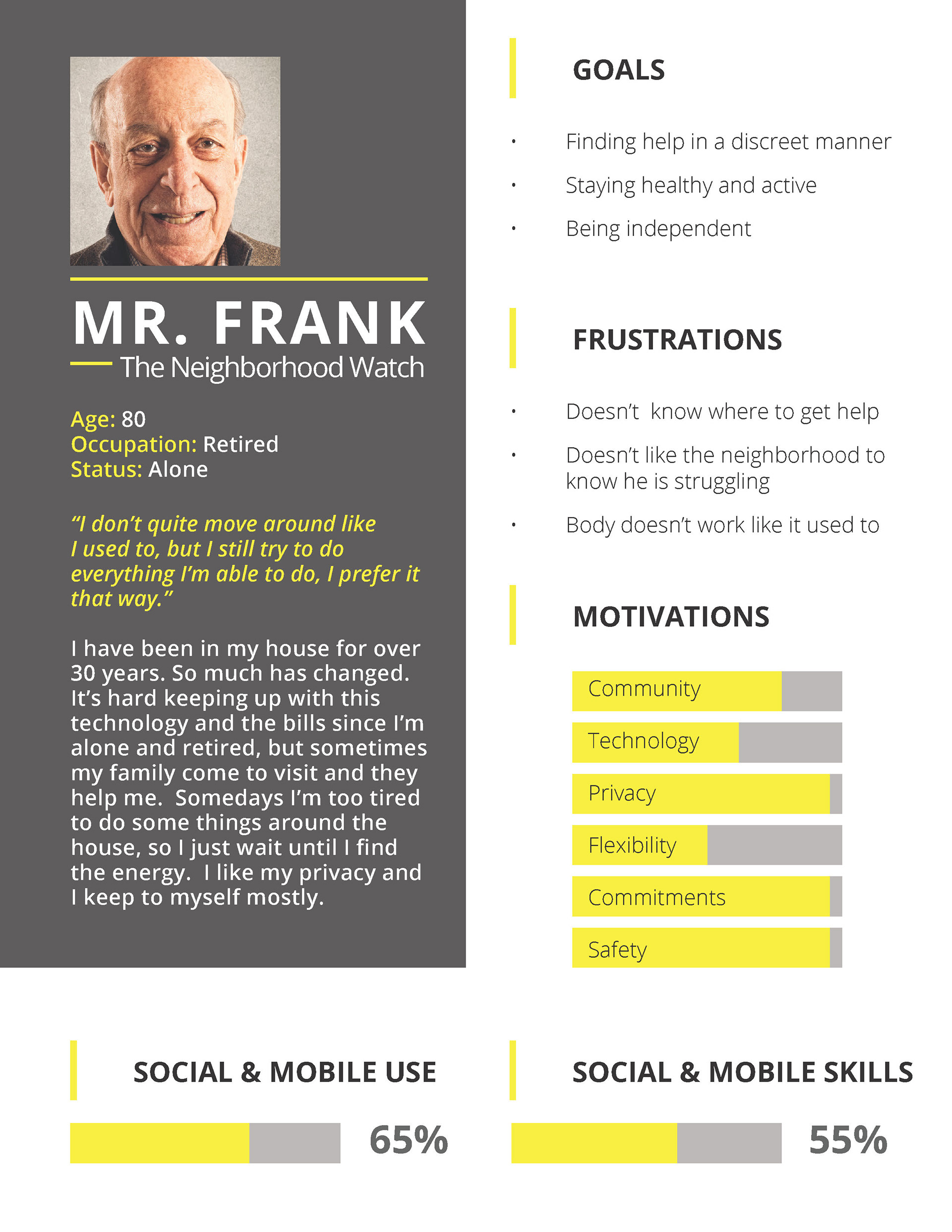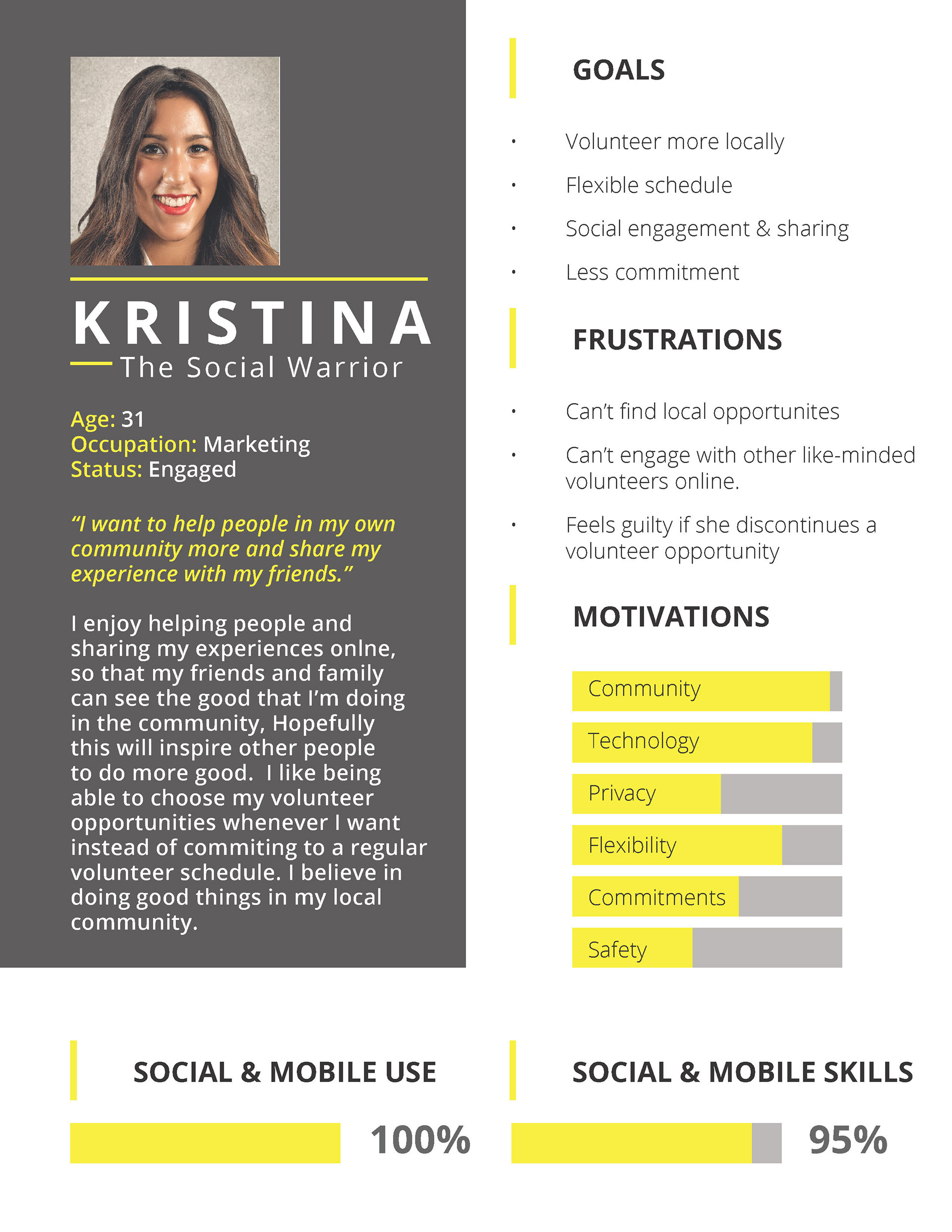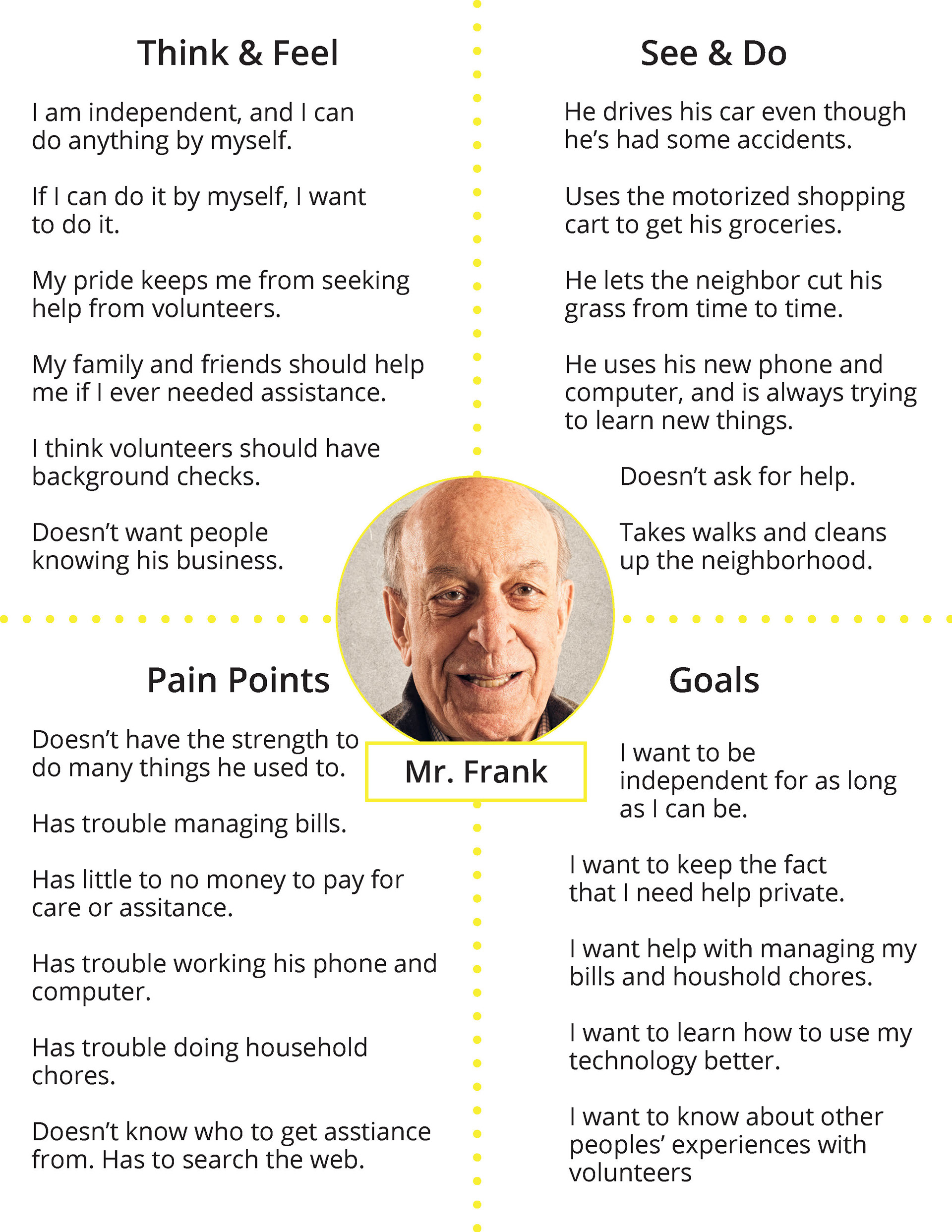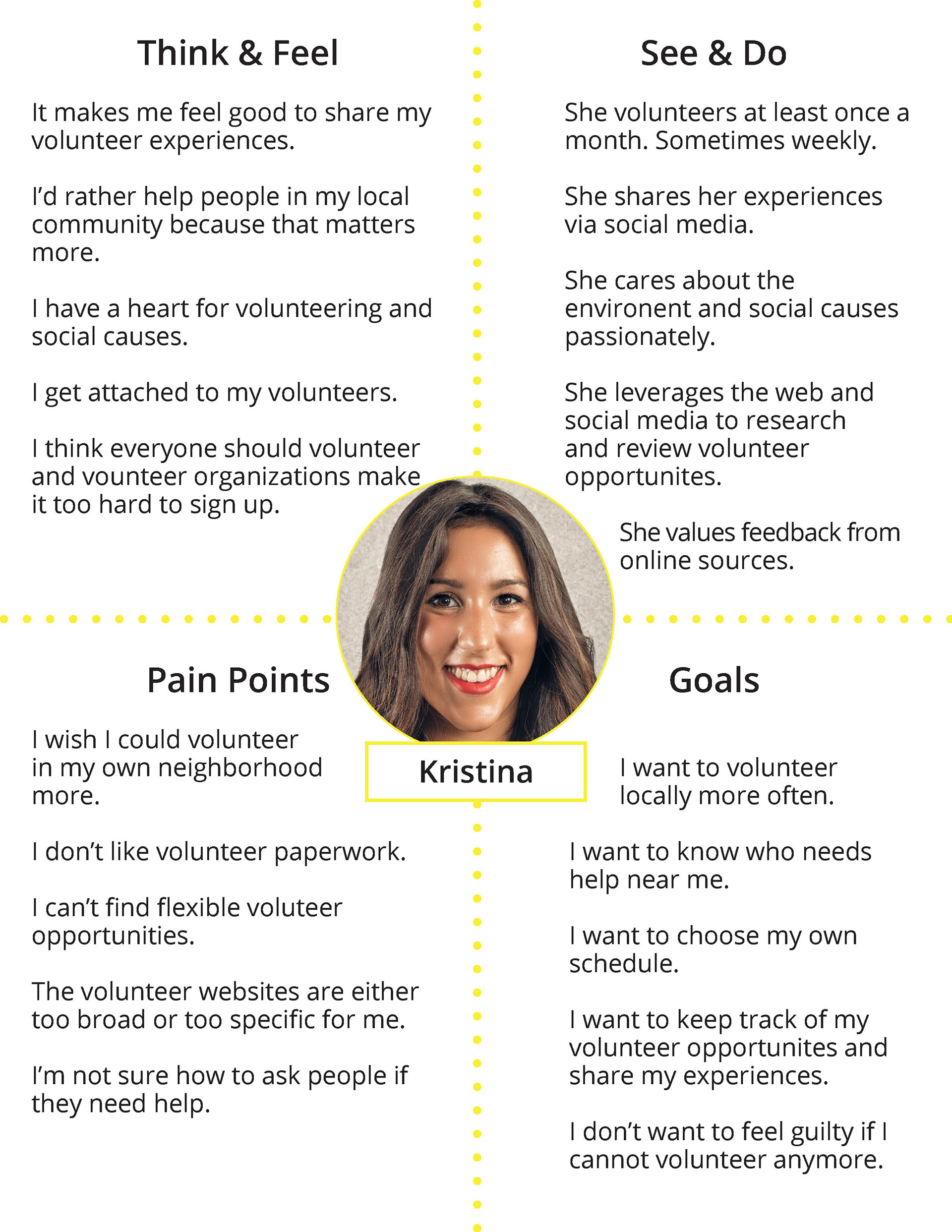 The card sort for this project consisted of four ideal user. Each participant was asked to group together tasks that users would need to perform on the app. The three users performed an open card sort, while a fourth user was asked to perform a closed card sort in order to refine the page categories for the sitemap. The study revealed that certain terminology was confusing because this app caters to two over-arching user types. The Senior and the Volunteer. For example, the word volunteer doesn't have an opposite word to describe the person who is receiving the help. Therefore, phrases like find volunteer opportunities and offer to volunteer, didn't have clearly defined opposite responses. In order to counter this problem, I decided to play off of the name of the app, and designate an area called the "Village", where any user could select either "fill a need" or "have a need".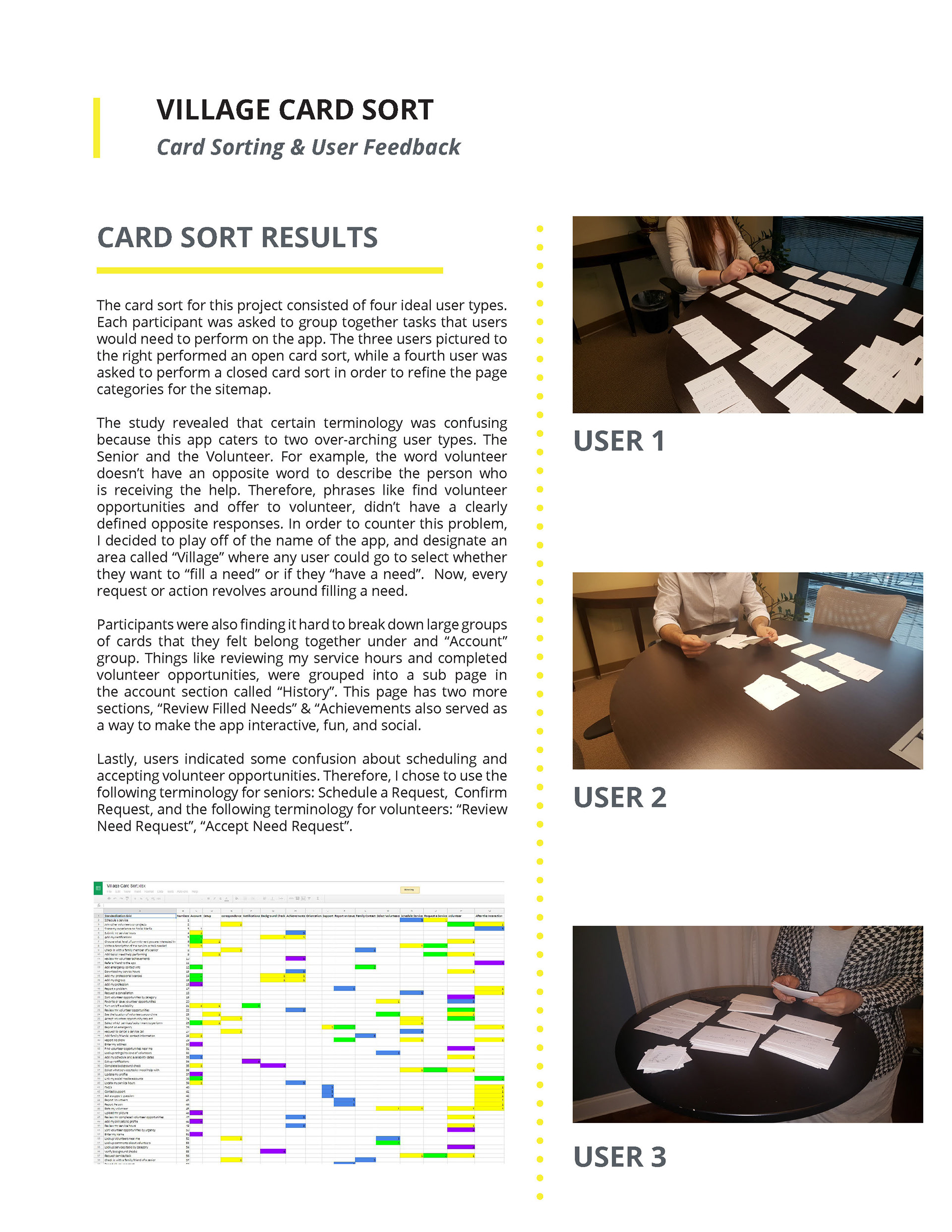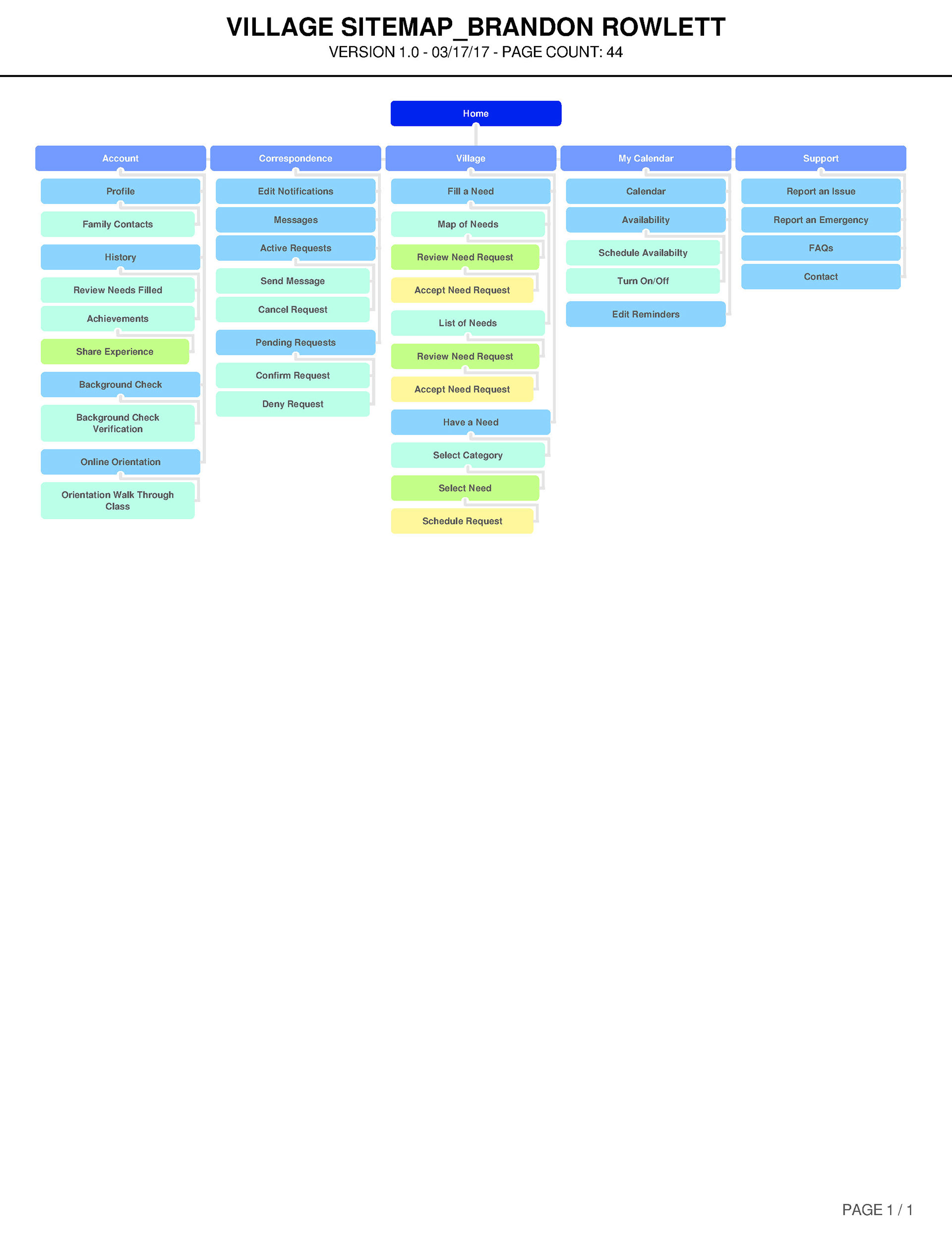 I created user flows based off of the insights gathered through initial research and the card sort. Users feedback and input ultimately drove the design process for the apps navigation. The app's navigation is structured to align with the users perspectives, as well as, their intuitive thought process.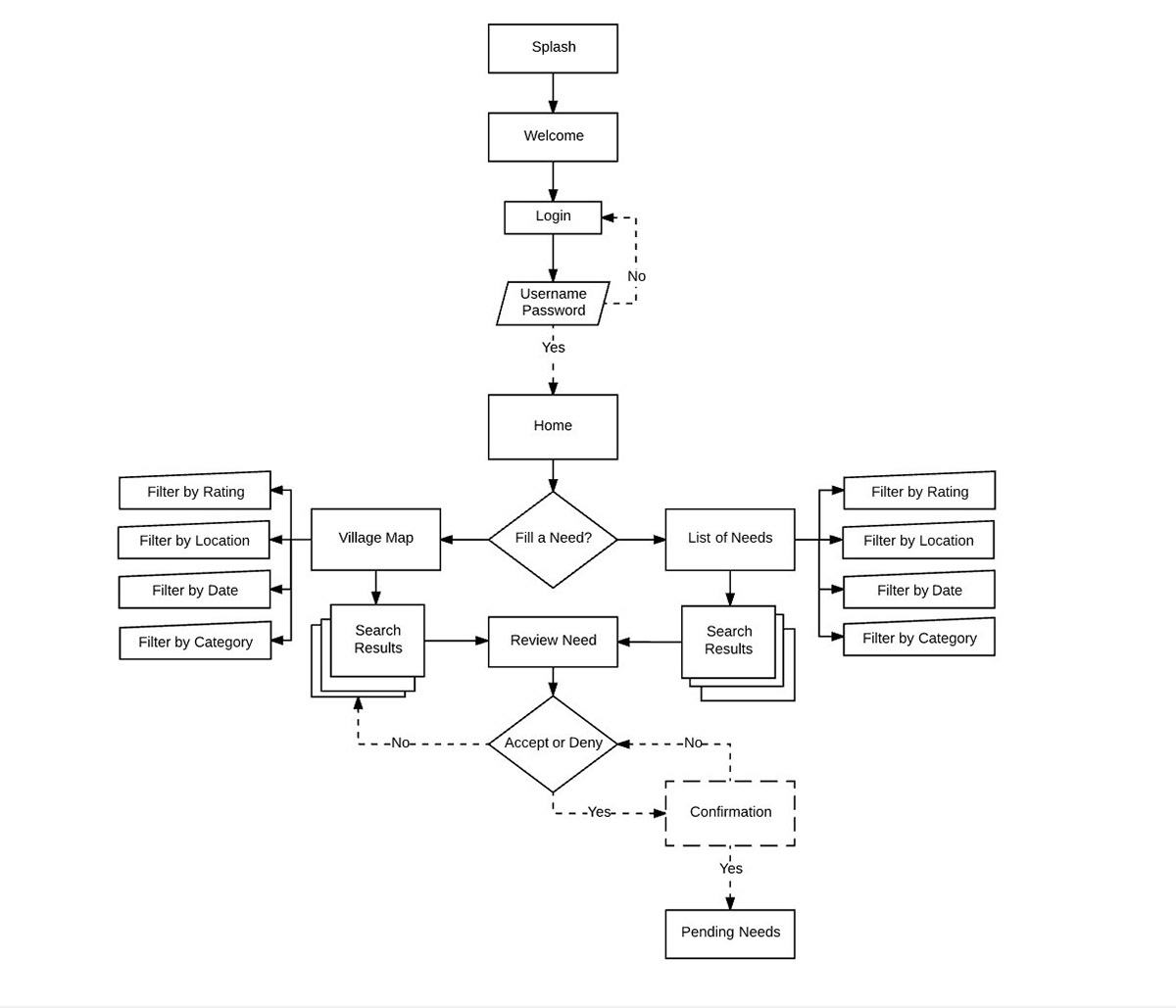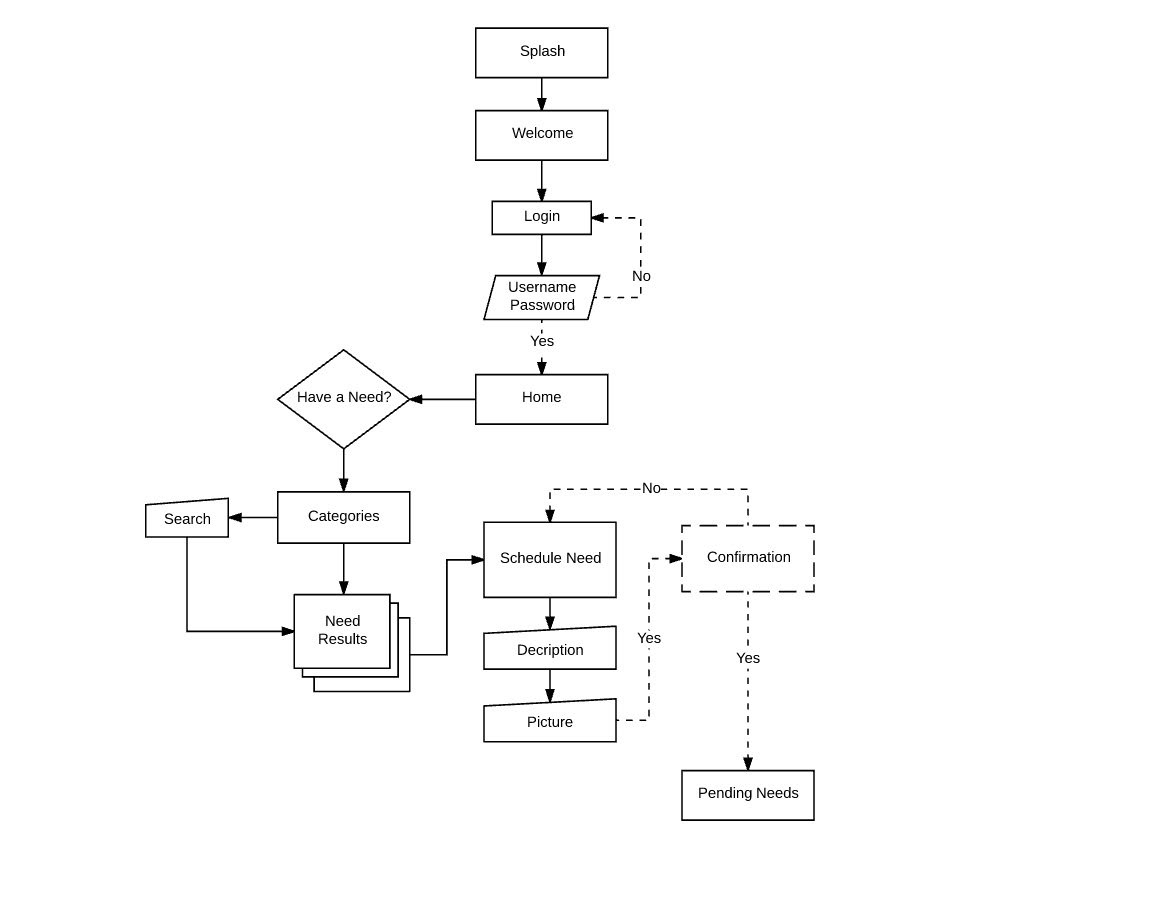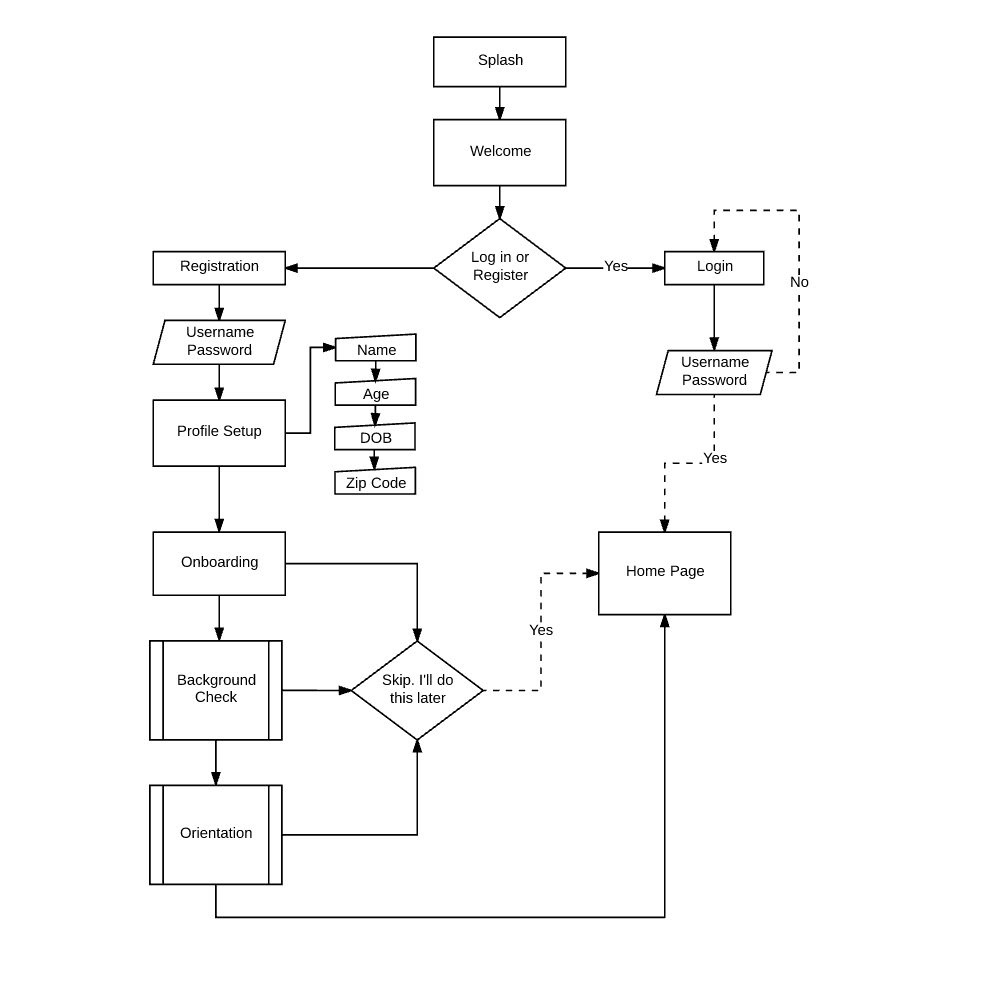 Initial sketches were created and iterated on until a mock solution could be user tested and revised with feedback. Each user flow from above was incorporated into the final sketches.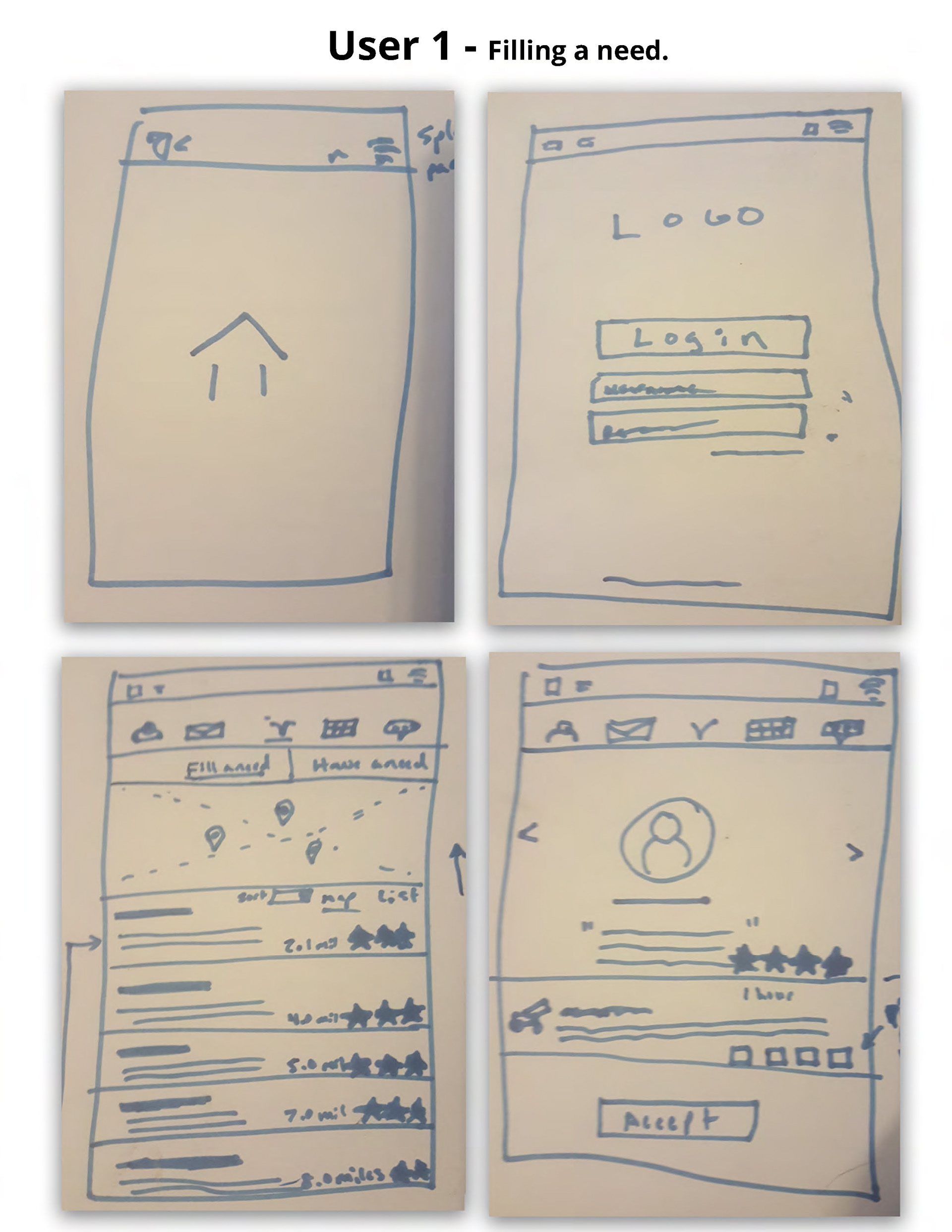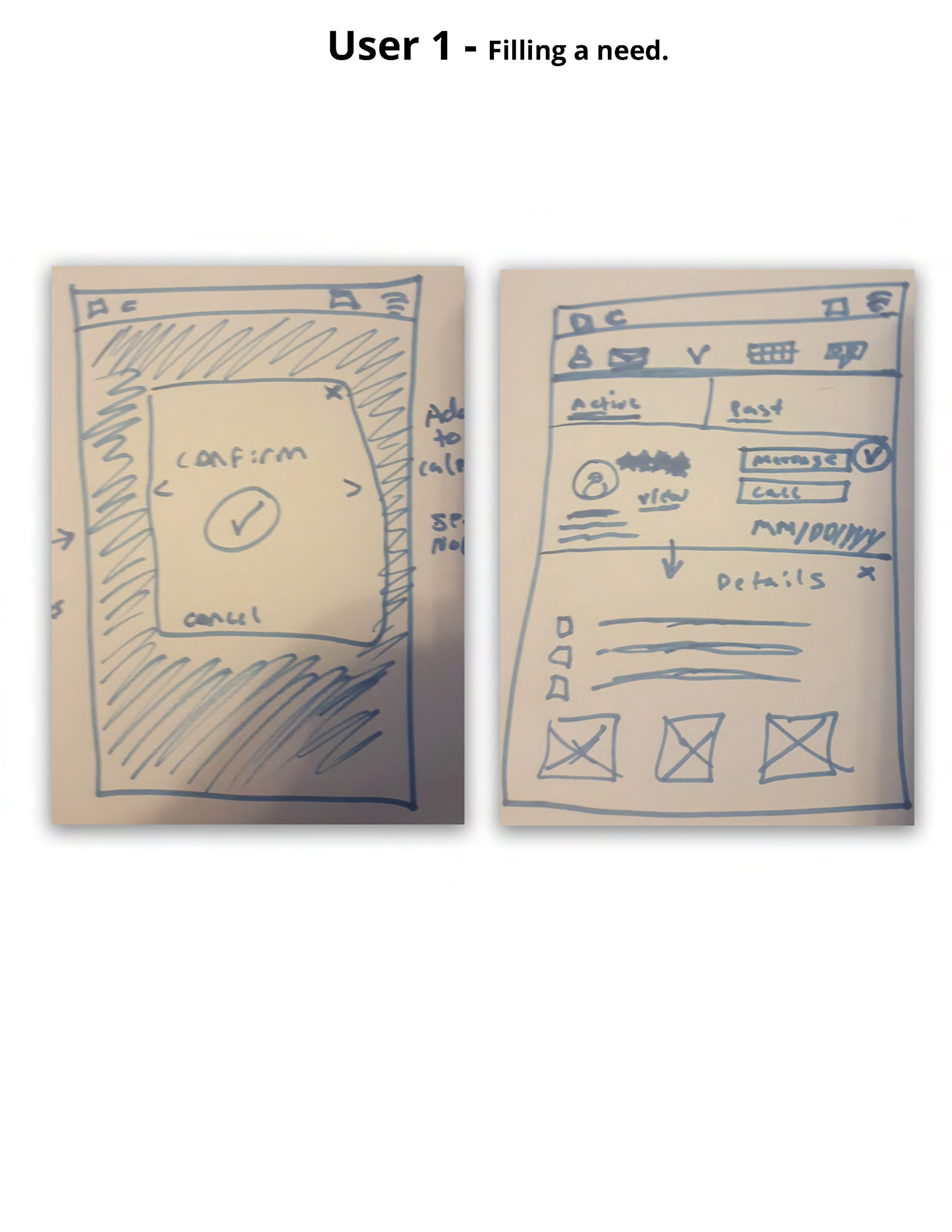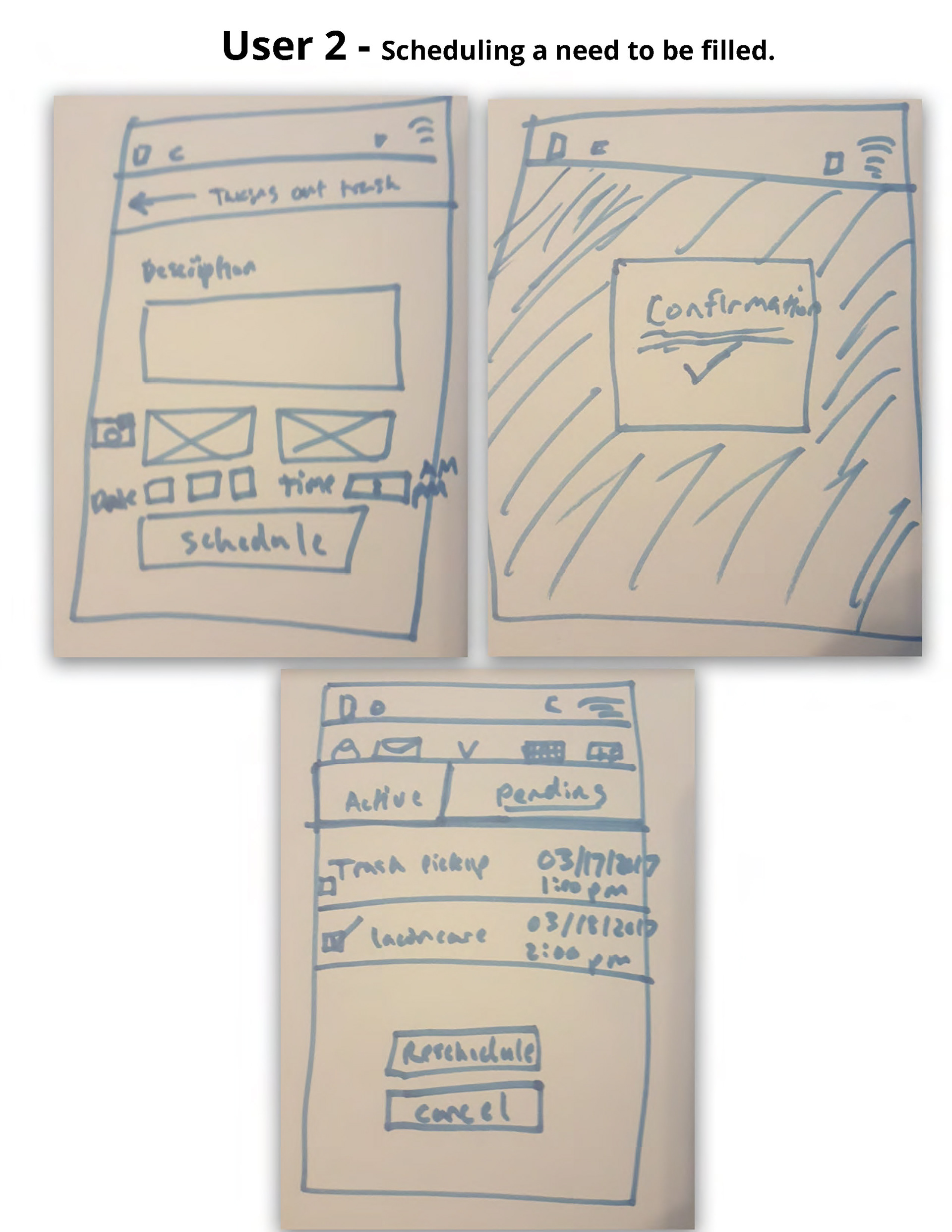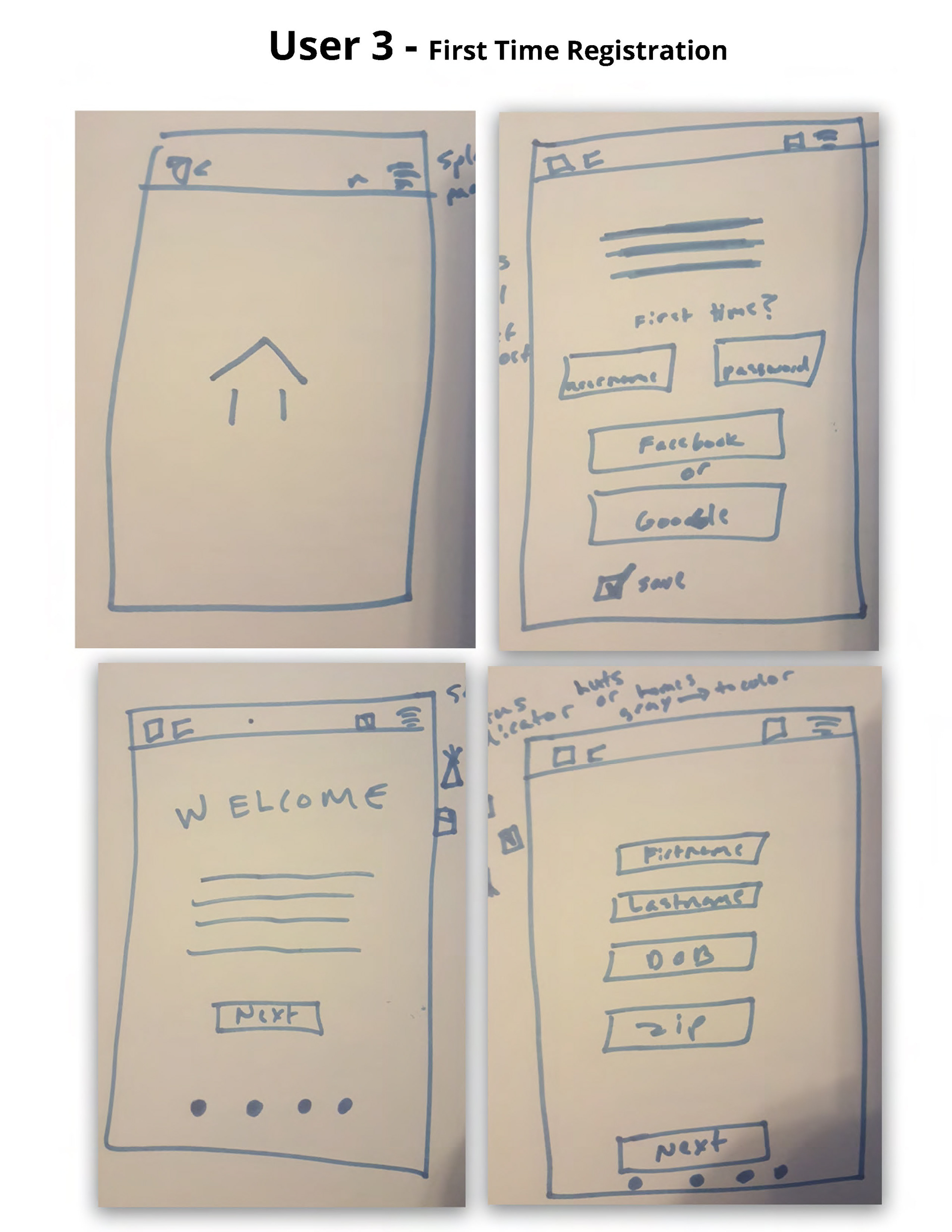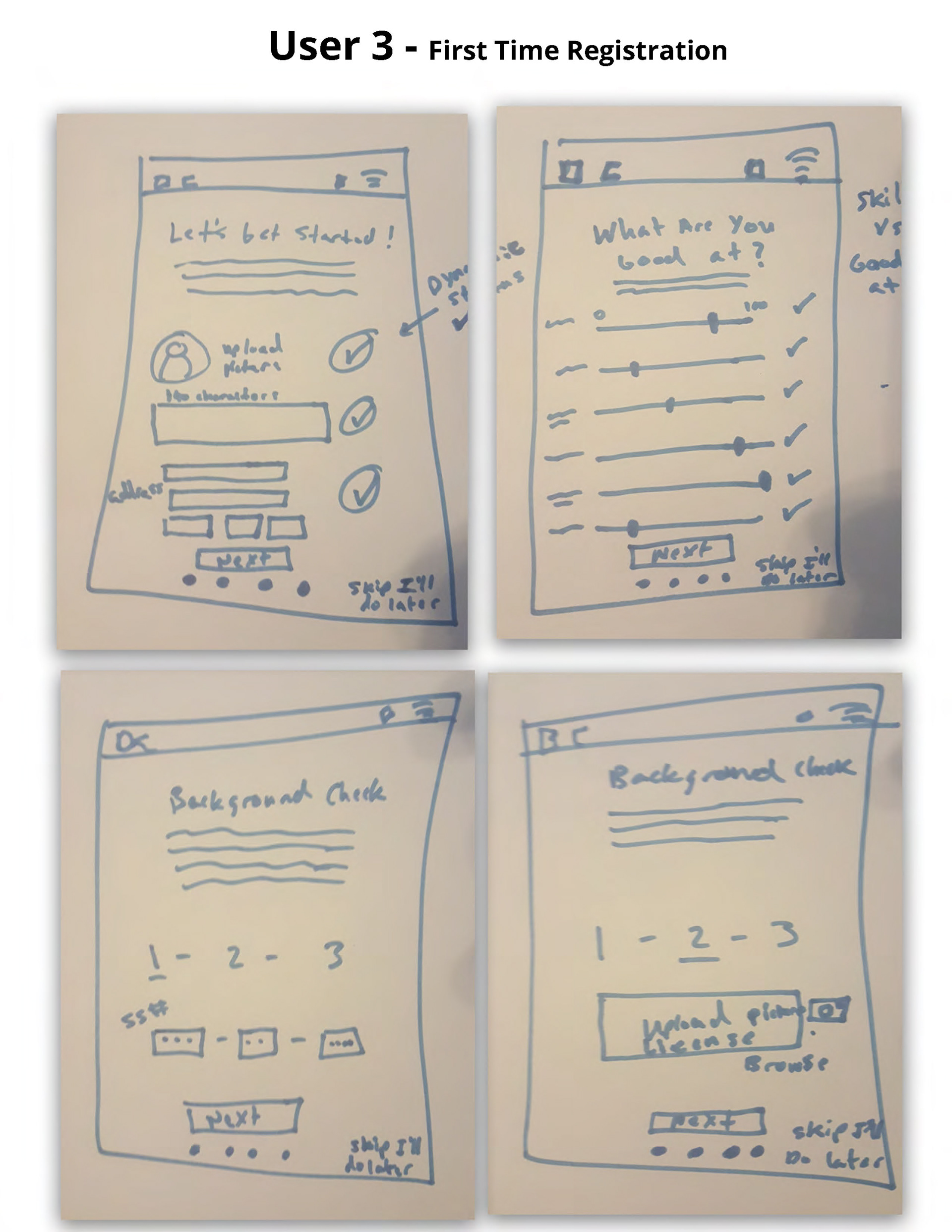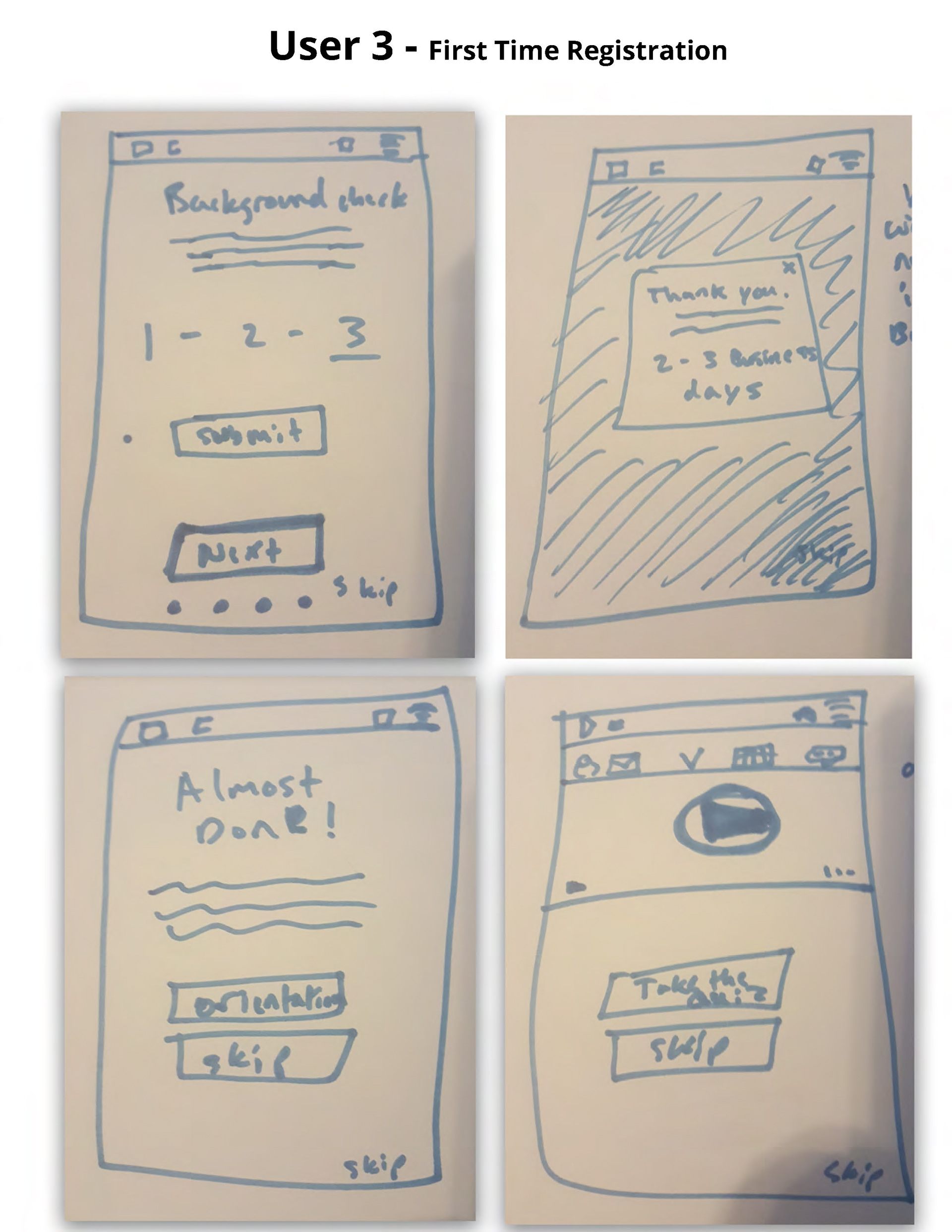 In order to visualize the project and add interactivity to the mockups, I stitched screens together for a basic prototype and added animations/interactions. This lo-fi prototype was user tested to further validate or invalidate design decisions.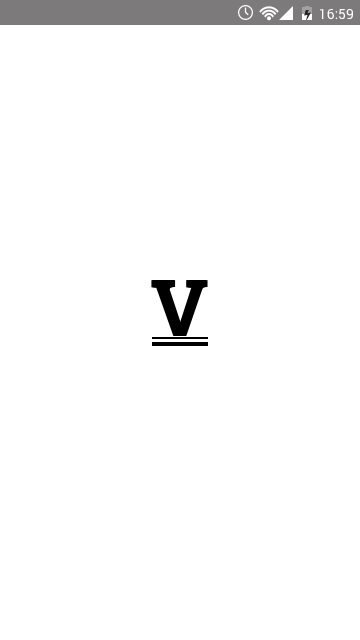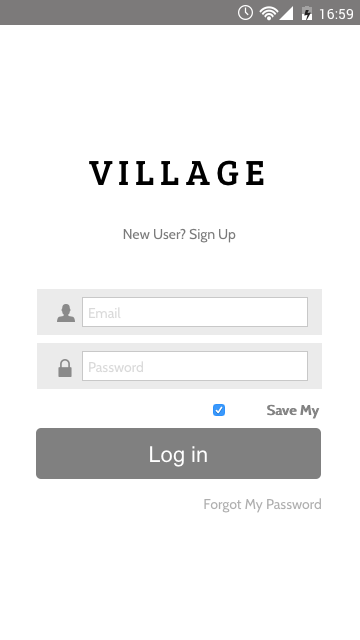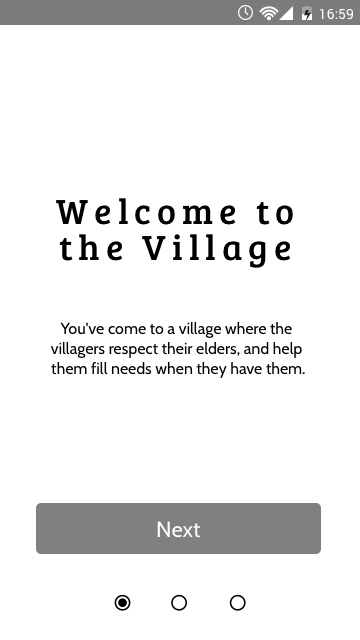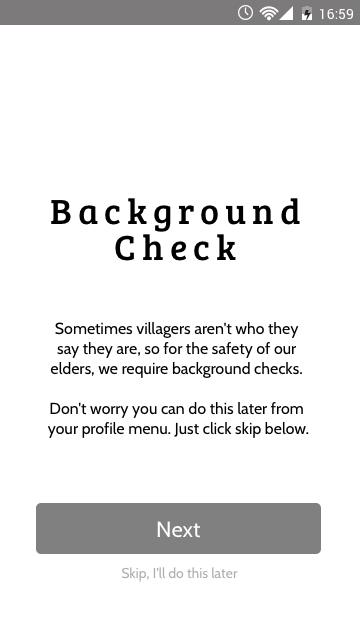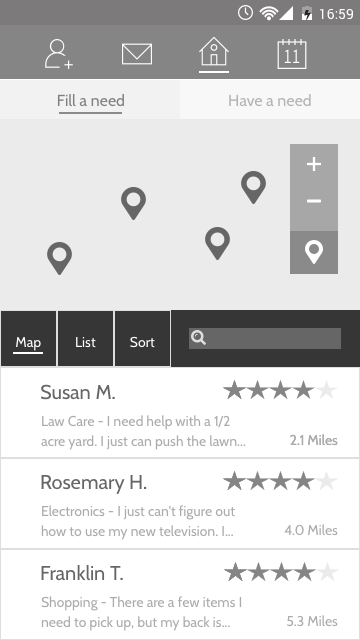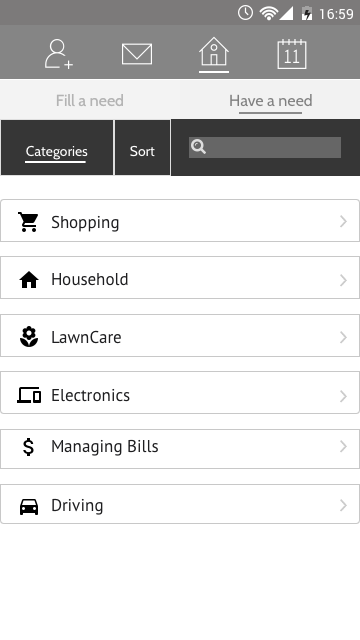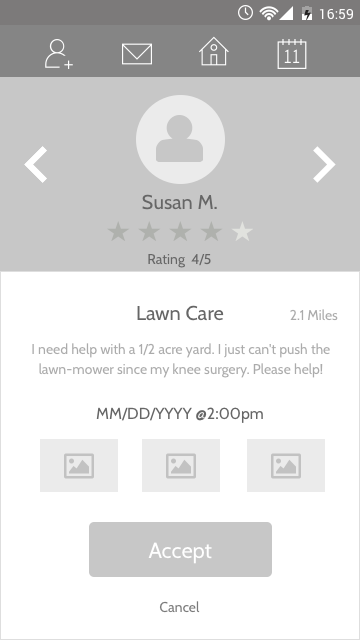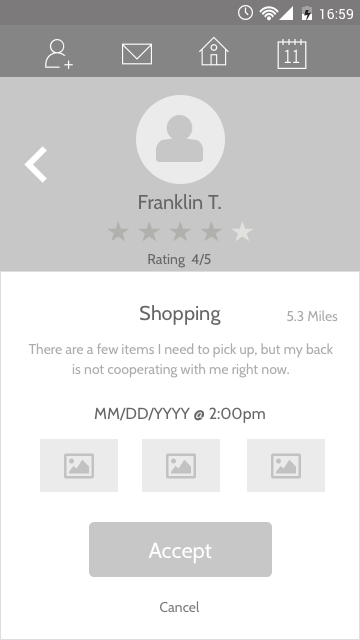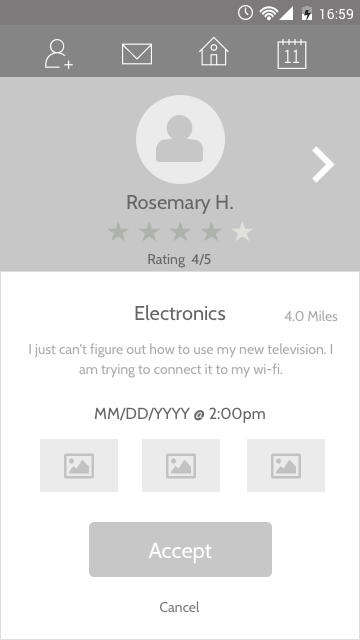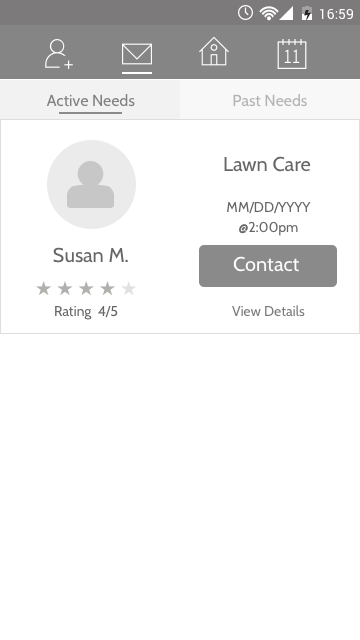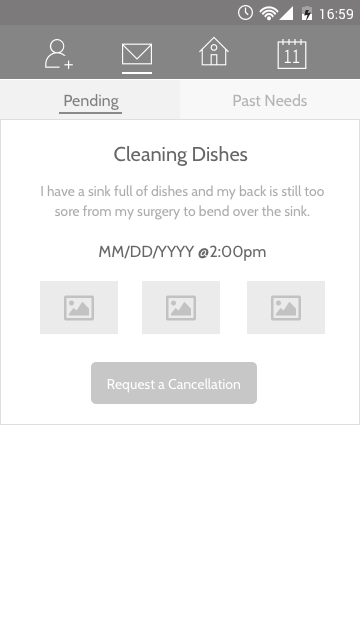 I created a visual system for the hi-fi prototype including logo design, color palette selection, UI elements, and typography. The deeply contrasting colors addressed concerns for readability for the older demographic. UI elements corresponded with research data that provides both intuitive functionality for the less tech savvy, and accelerators for more advanced users.